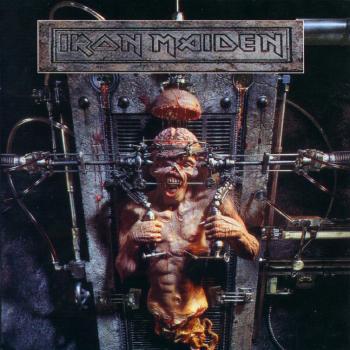 Sign Of The Cross
Lord Of The Flies
Man On The Edge
Fortunes Of War
Look For The Truth
The Aftermath
Judgement Of Heaven
Blood On The World's Hands
The Edge Of Darkness
2 A.M.
The Unbeliever

Suffering from a lack of powerful riffs and tightly-written songs, The X Factor is a lackluster latter-day album from Iron Maiden. Although the band doesn't sound particularly bad on the record, they don't sound inspired and there's a noticeable lack of energy to the performances which makes the lack of imagination all the more apparent. There's a few cuts that almost deliver the goods, but it's not enough to raise The X Factor above the merely adequate.

-Ed Rivadavia (article obtained from AMG)